SALAMANDER THE MORGAN CRUCIBLE COMPANY LIMITED.
71020493
|

Trademark
Interested in this case?
Request a Demo
Track this case, and find millions of cases like it, let us show you how.
Class
CRUCIBLES MUFFLES, FURNACES, SCORIFIERS, RETORTS AND THE LIKE, USED IN ALL PROCESSES OF SMELTING, ASSAYING, MINTING AND THE LIKE AND FOR METALLURGICAL AND CHEMICAL WORK GENERALLY MADE OF PLUMBAGO OR GRAPHITE; 026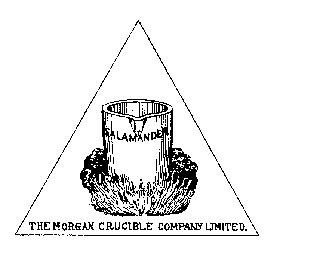 Status
Registration cancelled because registrant did not file an acceptable declaration under Section 8. To view all documents in this file, click on the Trademark Document Retrieval link at the top of this page.
Last Updated: 1 year, 3 months ago
Show Interactive Timeline
| Filing Date | # | Docket Text |
| --- | --- | --- |