FLIRC
85742076
|

Trademark
Interested in this case?
Request a Demo
Track this case, and find millions of cases like it, let us show you how.
Registered
Sept. 17, 2013
Registration No.
4,402,651
Class
Computer hardware; Computer hardware and computer peripheral devices; Computer hardware and computer peripherals; Computer hardware and software systems for programmable USB devices; Computer programs for searching the contents of computers and computer networks by remote control; Infrared detectors for use in military, law enforcement, civil, scientific and industrial applications; Integrated circuit modules for use with infrared detectors; Remote controls for media center computers and devices; USB (universal serial bus) hardware; USB (universal serial bus) operating software; 021; 023; 026; 036; 038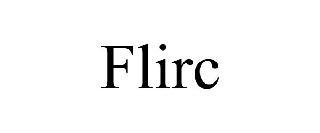 Status
A Sections 8 and 15 combined declaration has been accepted and acknowledged.
Last Updated: 11 months ago
| Filing Date | # | Docket Text |
| --- | --- | --- |