FOO FOO
85742100
|

Trademark
Interested in this case?
Request a Demo
Track this case, and find millions of cases like it, let us show you how.
Examining Attorney
MARK SPARACINO, V
Class
Toys, Games and playthings, namely, action figures and accessories therefor; stuffed toy animals; baby's multiple activity toys; toy bakeware and cookware; balloons; toy banks; bath toys; bathtub toys; inflatable bath toys; ride-on toys; inflatable ride-on toys, equipment sold as a unit for playing card games; toy cars; dolls, beanbag dolls; paper dolls, rag dolls, soft sculpture dolls, doll accessories and playsets therefor, namely, doll cases, doll clothing; doll house furnishings, doll costumes; stuffed toys; checker sets; chess sets; children's play cosmetics; child's multiple activity toys; toy construction blocks; infant's action crib toys; flying discs; electronic hand held game units; electronic game equipment with a watch function; electronically operated toy motor vehicles; board games and game equipment sold as a unit for playing board games; card games; manipulative games; parlor games; role-playing games; stand-alone video parlor computer game machines; action type target games; rocking horses; jigsaw puzzles; kites; manipulative puzzles; paper face masks; toy model train sets; toy model vehicles and related accessories sold as a unit; electronically operated toy motor vehicles; electronic battery operated action toys; toy magic tricks, noisemakers; toy whistles; party favors in the nature of small toys; toy cap pistols; plush toys; soft sculpture plush toys; manipulative puzzles, namely, three dimensional cube type puzzles; toy record player for playing tunes sold as a unit with phonograph discs featuring music; skateboards; ice skates; toy roller skates; toy in-line skates and accessories, namely, knee, wrist, and elbow pads; water squirting toys; teddy bears; wind up walking toys; wind up toys; non-motorized non-electric mobile self-propelled non-riding transportation toys; ride-on toys; toy trucks; twirling batons; toy zip guns; gymnastic apparatus for children; balls, namely, playground balls, foam balls; swimming floats for recreational use; inflatable swimming pools for recreational use; kickboard floatation devices for recreational use; skipping ropes; jump ropes; snow sleds for recreational use; swim fins; inflatable and buoyant bath toys; musical toys; latex squeeze toys; playing cards; coin operated and non coin operated stand-alone video output game machines; 022; 023; 038; 050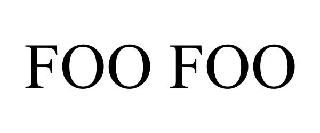 Status
Abandoned because no Statement of Use or Extension Request timely filed after Notice of Allowance was issued. To view all documents in this file, click on the Trademark Document Retrieval link at the top of this page.
Last Updated: 3 months, 2 weeks ago
| Filing Date | # | Docket Text |
| --- | --- | --- |