QX80
85804077
|

Trademark
Interested in this case?
Request a Demo
Track this case, and find millions of cases like it, let us show you how.
Registered
Sept. 22, 2015
Registration No.
4,815,531
Class
Automobiles; (Based on 44(e)) Electric vehicles, namely, electric automobiles(Based on Use in Commerce) Sport utility vehicles; (Based on 44(e)) Sports cars; Racing cars; (Based on Use in Commerce)Passenger cars; (Based on 44(e)) Air bags as automobile safety devices; Windshield wipers; Hoods for automobile engines; Horns for automobiles; Air pumps as automobile accessories; Luggage racks for automobiles; Anti-theft devices for automobiles; Doors for automobiles; Direction signals for automobiles; Rearview mirrors for automobiles; Bumpers for automobiles; Automobile bodies; Automobile chassis; Ski carriers for automobiles; Automobile windows; Safety seats for children for automobiles; Steering wheels for automobiles; Automobile seats; Automobile wheels; Windshields; Automobile hoods; Reversing alarms for automobiles; Head-rests for automobile seats; Safety belts for automobile seats; Balance weights for automobile wheels; Rims for automobile wheels; Automobile wheel spokes; Spoke clips for wheels; Bands for wheel hubs; Tires for vehicle wheels; Tubes for vehicle wheels; Seat covers for automobiles; Clutches for land vehicles; Anti-glare rearview and side view mirrors for automobiles; Tailgates for automobiles; 019; 021; 023; 031; 035; 044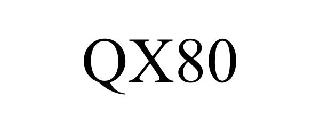 Status
Registered. The registration date is used to determine when post-registration maintenance documents are due.
Last Updated: 1 year, 7 months ago
Show Interactive Timeline
| Filing Date | # | Docket Text |
| --- | --- | --- |