BLUNKIT
85804912
|

Trademark
Interested in this case?
Request a Demo
Track this case, and find millions of cases like it, let us show you how.
Registration No.
4,376,028
Class
Event planning and management for marketing, branding, promoting or advertising the goods and services of others; Promoting sports competitions and events of others; Promoting the parties and special events of others; Promoting visual and performing arts events by means of providing an online events calendar, original articles, interviews, and information about art, artists and arts events via an internet web site, all for promotional purposes; Providing marketing and promotion of special events; 100; 101; 102; 100; 101; 107; 100; 101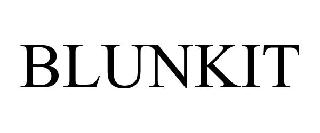 Status
Registration cancelled because registrant did not file an acceptable declaration under Section 8. To view all documents in this file, click on the Trademark Document Retrieval link at the top of this page.
Last Updated: 1 year ago
Show Interactive Timeline
| Filing Date | # | Docket Text |
| --- | --- | --- |