NURAVITA
85929425
|

Trademark
Interested in this case?
Request a Demo
Track this case, and find millions of cases like it, let us show you how.
Examining Attorney
RONALD G MCMORROW
Class
Alternative medicine services; Chiropractic services; Health services for health and wellness of the body and spirit, namely, chiropractic care, personal development, wellness programs, nutrition counseling, pilates and yoga classes. On-line retail store services featuring yoga and pilates related clothes and equipment, Dietary and nutritional supplements; Health food supplements; Herbal supplements; vitamin and mineral supplements; cleanses and cleanse kits, books, dvds, cds, home test kits namely, hair, urine, blood; essential oils, skin care products, bath and body products. Conducting workshops and seminars on health and wellness related topics; 100; 101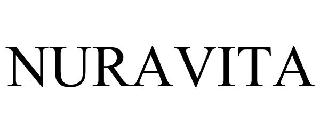 Status
Abandoned because the applicant failed to respond or filed a late response to an Office action. To view all documents in this file, click on the Trademark Document Retrieval link at the top of this page.
Last Updated: 1 year, 7 months ago
Show Interactive Timeline
| Filing Date | # | Docket Text |
| --- | --- | --- |