GRAMMAR KINGDOM
85942424
|

Trademark
Interested in this case?
Request a Demo
Track this case, and find millions of cases like it, let us show you how.
Examining Attorney
JEFFREY S DEFORD
Class
Decorative magnets; Refrigerator magnets; Computer mouse pads; sunglasses; Pre-recorded audio and video cassettes, CD-ROMs, audio and video tapes and compact discs featuring music, games, and storytelling; Computer screen saver programs; Video game cartridges; Interactive video game programs; Interactive multimedia computer game programs; Computer game cartridges; Children's educational computer software and programs featuring educational activities, information, stories and games; Pre-recorded CD-ROMs featuring children's educational software and programs; Software enabling transfer of data between mobile communications apparatus; Computer game software for use with mobile communications devices to enable users to play games therewith; Computer software and programs enabling users of mobile communications devices to access databases and global computer networks and entertainment; Accessories for mobile communications devices, namely, cellular phone faceplates, battery covers, cases and straps; 021; 023; 026; 036; 038; 100; 101; 107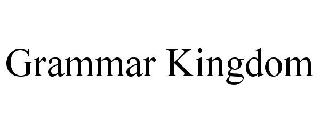 Status
Abandoned because no Statement of Use or Extension Request timely filed after Notice of Allowance was issued. To view all documents in this file, click on the Trademark Document Retrieval link at the top of this page.
Last Updated: 4 months ago
| Filing Date | # | Docket Text |
| --- | --- | --- |