TRINDI
85742096
|

Trademark
Interested in this case?
Request a Demo
Track this case, and find millions of cases like it, let us show you how.
Examining Attorney
COLLEEN MULCR CASSIDY
Class
TOYS AND GAMES, NAMELY, ACTION FIGURES, BOARD GAMES AND GAME EQUIPMENT SOLD AS A UNIT FOR PLAYING BOARD GAMES; JIGSAW PUZZLES; ELECTRONIC BATTERY OPERATED ACTION TOYS; PARTY FAVORS IN THE NATURE OF SMALL TOYS; BATH TOYS; BATHTUB TOYS; INFLATABLE BATH TOYS; INFLATABLE RIDE-ON TOYS; ELECTRONIC HAND HELD GAME UNITS OTHER THAN THOSE ADAPTED FOR USE WITH AN EXTERNAL DISPLAY SCREEN OR MONITOR; ELECTRONIC GAME EQUIPMENT WITH A WATCH FUNCTION; STAND-ALONE VIDEO GAME MACHINES, COIN-OPERATED VIDEO GAMES; PAPER FACE MASKS; WATER SQUIRTING TOYS; WIND UP WALKING TOYS; WIND UP TOYS; DOLLS AND PLUSH TOYS, DOLLHOUSES, ACCESSORIES FOR DOLLS; 022; 023; 038; 050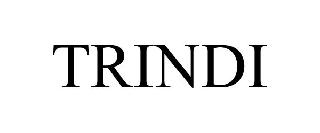 Status
Abandoned because no Statement of Use or Extension Request timely filed after Notice of Allowance was issued. To view all documents in this file, click on the Trademark Document Retrieval link at the top of this page.
Last Updated: 9 months, 2 weeks ago
| Filing Date | # | Docket Text |
| --- | --- | --- |