Winner of "Legaltech Product Innovation" Award 2019
Docket Alarm is honored to receive Legaltech Product Innovation Judge's Choice Award for 2019.
and also seen in...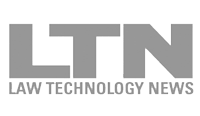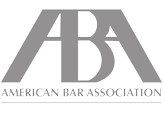 Recipient of Legaltech Innovations Awards 2015 and 2019.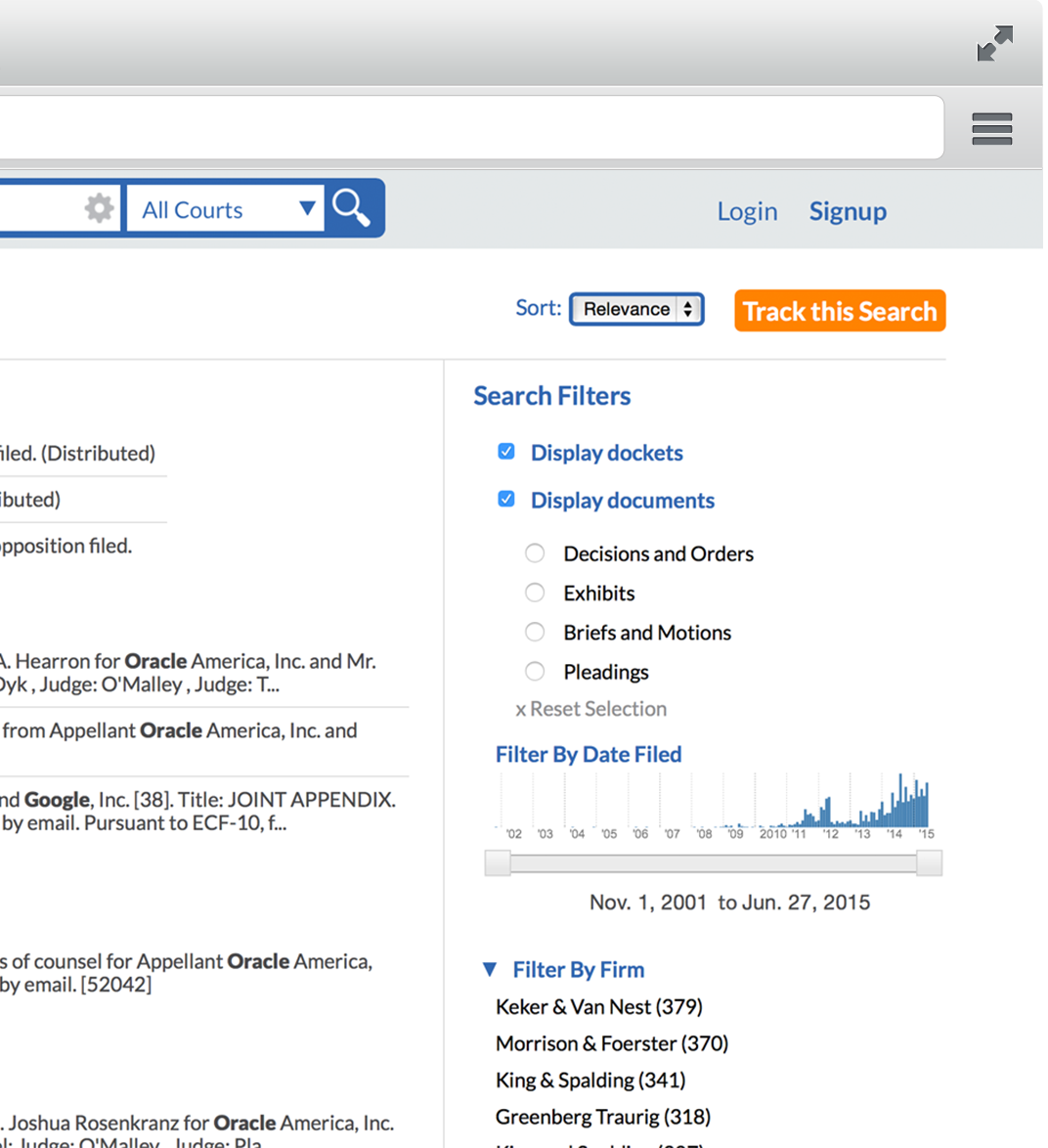 Full Text Docket Search
The law is more than published judicial opinions. Search the full court record and find information that other services can't.
Federal and Bankruptcy Courts
We're the largest search engine on the net for Federal court dockets. Easily search and track cases in all 50 states and filter by party, attorney, judge, and more.
Intellectual Property Specialty Courts
The comprehensive resource for the PTAB, TTAB, and ITC. Every decision, motion, petition, and exhibit is tagged to make searching IP cases a breeze.
Real Time Docket Alerts
Never manually check the court docket again. Receive alerts on new court activity with filings attached.
Also, get alerts when new lawsuits are filed against a company, or matching your search criteria. Bulk download hundreds of filings at once, and export anything to a spreadsheet.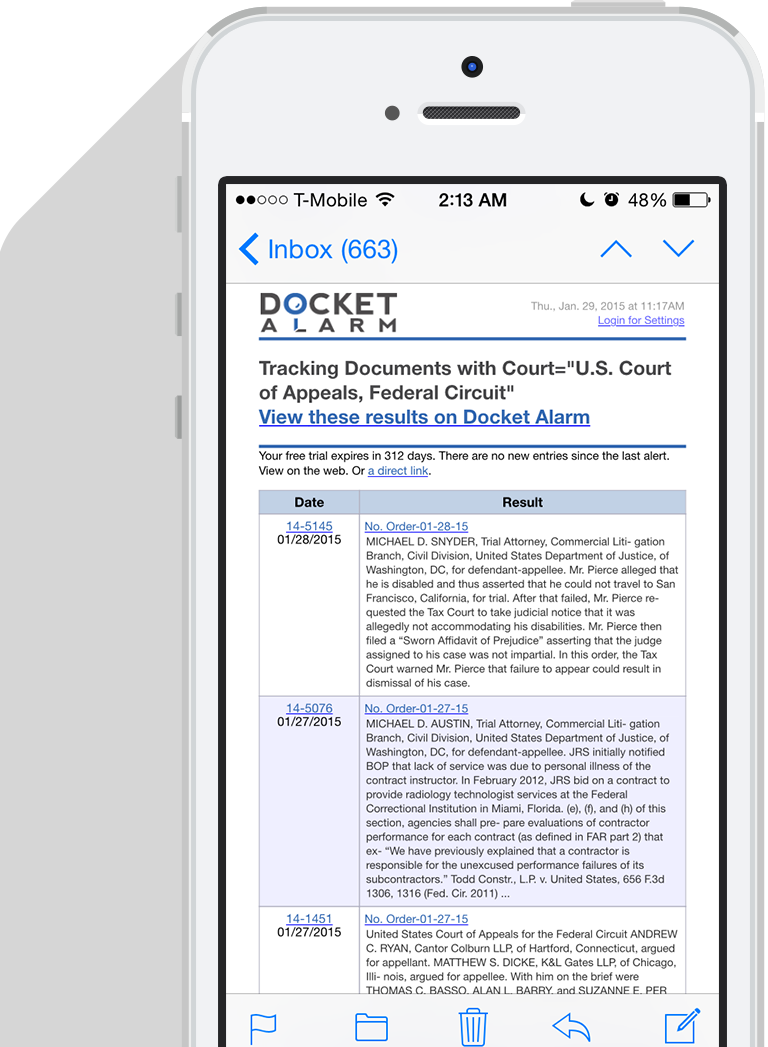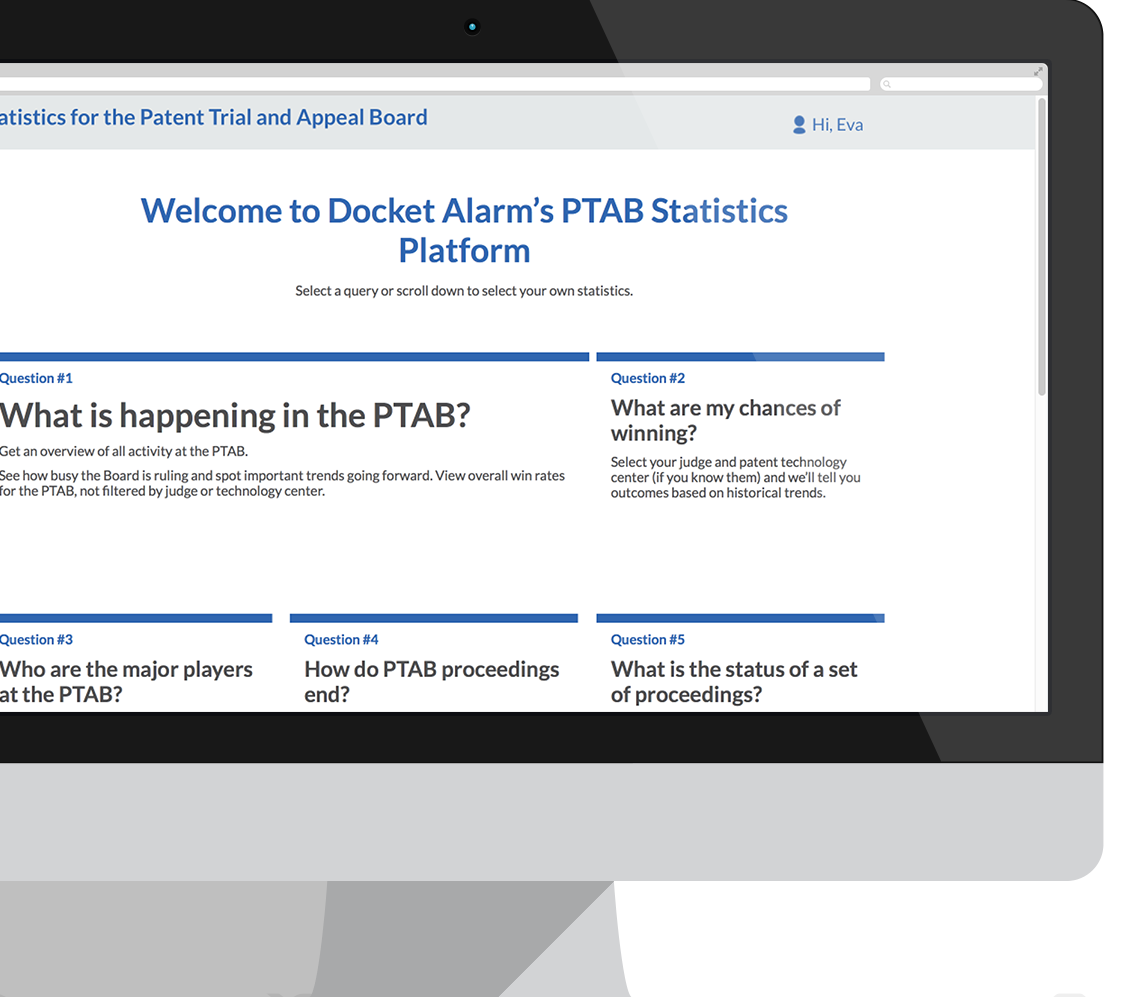 PTAB Analytics
We tag each case with which side won. Looking at thousands of cases, we can tell you the likelihood of winning given a particular judge, technology area, law firm or party.
Gain a tactical advantage and make better client pitches.
Learn more about our PTAB analytics here.
flexible pricing
You spoke, we listened. Docket Alarm offers a monthly plan as well as a pay as you go plan. Whether you want to download 2 documents or 200, we have you covered.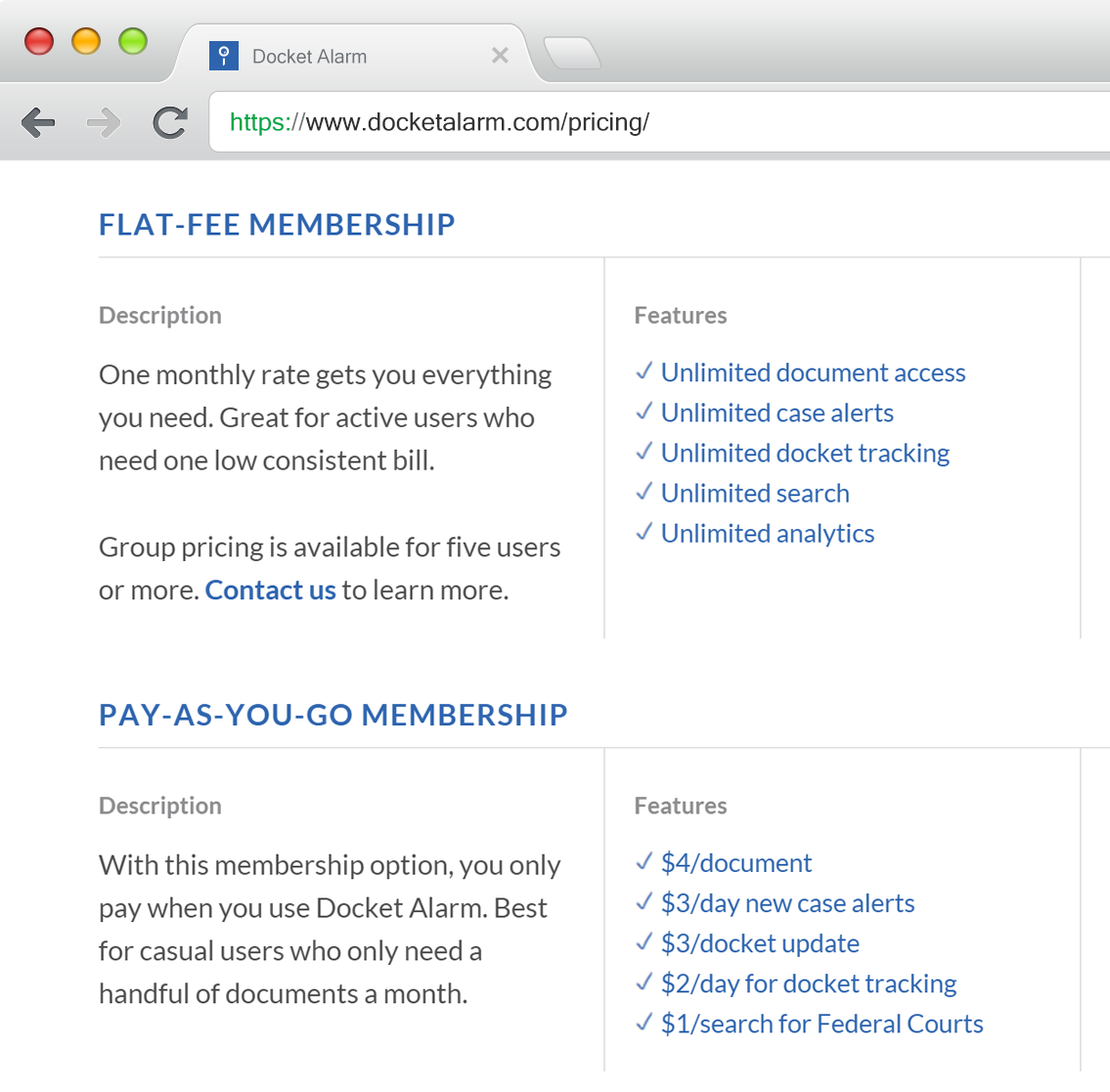 Here's What Our Clients Have To Say
"New legal developments occur every day under the new AIA proceedings before the PTAB, and Docket Alarm is an invaluable tool for finding the most up to date information needed to give you the upper hand in these cases. It is the most comprehensive resource available for performing legal research and case tracking for PTAB proceedings."
"In addition to Docket Alarm's search capabilities, its PTAB analytics platform saves me and my team dozens of hours of labor intensive research. In just a few clicks, I can spot trends across judges and technology areas, see institution and claim cancellation rates, and see how a particular party's PTAB proceedings are progressing."