POPEYE SAURUS
85742204
|

Trademark
Interested in this case?
Request a Demo
Track this case, and find millions of cases like it, let us show you how.
Examining Attorney
SUSAN L DUBOIS
Interlocutory Attorney
CHRISTEN M ENGLISH
Class
EDUCATIONAL SERVICES, NAMELY, PROVIDING EDUCATIONAL PROGRAMS, TRAINING, AND COURSES OF INSTRUCTION IN THE FIELDS OF HEALTH, MEDICAL CARE, VISION, SPORTS AND FITNESS, NUTRITION, ENVIRONMENTAL AWARENESS, COMPUTERS AND INTERNET, SCIENCE, TECHNOLOGY AND INVENTION, MUSIC, AND READING, AND DISTRIBUTION OF PRINTED INSTRUCTIONAL COURSE MATERIAL IN CONNECTION THEREWITH; 100; 101; 107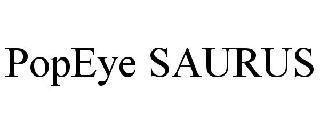 Status
Abandoned after an inter partes decision by the Trademark Trial and Appeal Board. For further information, see TTABVUE on the Trademark Trial and Appeal Board web page.
Last Updated: 4 months, 4 weeks ago
| Filing Date | # | Docket Text |
| --- | --- | --- |