SYSTEM INNOVATOR RELAXER
85742229
|

Trademark
Interested in this case?
Request a Demo
Track this case, and find millions of cases like it, let us show you how.
Registration No.
4,573,010
Class
Hair care creams; Hair care lotions; Hair care preparations; Hair color removers; Hair decolorants; Hair emollients; Hair lotions; Hair mascara; Hair nourishers; Hair pomades; Hair relaxers; Hair relaxing preparations; Hair rinses; Hair shampoos and conditioners; Hair straightening preparations; Oils for hair conditioning; 001; 004; 006; 050; 051; 052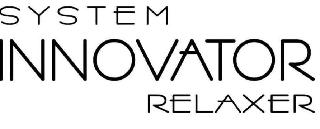 Status
Registered. The registration date is used to determine when post-registration maintenance documents are due.
Last Updated: 11 months, 1 week ago
| Filing Date | # | Docket Text |
| --- | --- | --- |