DONE, DONE & DONE
85798909
|

Trademark
Interested in this case?
Request a Demo
Track this case, and find millions of cases like it, let us show you how.
Registered
Sept. 13, 2016
Registration No.
5,041,344
Class
metal gutter downspout hinges, namely, two-piece hinges, hinges with a sandwich mechanism and hinges attached to a rain gutter downspout to allow the downspout to fold at the hinge; 002; 012; 013; 014; 023; 025; 050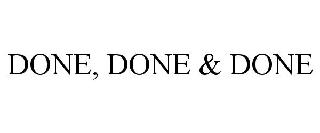 Status
Registered. The registration date is used to determine when post-registration maintenance documents are due.
Last Updated: 1 week, 2 days ago
Show Interactive Timeline
| Filing Date | # | Docket Text |
| --- | --- | --- |