V ALEN QUEENA
85803543
|

Trademark
Interested in this case?
Request a Demo
Track this case, and find millions of cases like it, let us show you how.
Registration No.
4,395,264
Class
All-purpose leather straps; Animal harnesses; Animal hides; Animal skins; Animal skins and hides; Attache cases made of imitation leather; Attache cases made of leather; Backpacks; Backpacks, book bags, sports bags, bum bags, wallets and handbags; Bands of leather; Beach umbrellas; Briefcases; Briefcases and attache cases; Canes; Canes and walking sticks; Canvas shopping bags; Card wallets; Cases of imitation leather; Evening handbags; Fashion handbags; Frames for umbrellas; Frames for umbrellas or parasols; Gentlemen's handbags; Handbags; Handbags for ladies; Handbags for men; Handbags, purses and wallets; Handles of canes and walking-sticks; Hard-sided and soft-sided carry-on bags and gym bags; Harness for horses; Harnesses and saddlery; Imitation leather; Imitation leather sold in bulk; Key wallets; Key-cases of leather and skins; Leather and imitation leather; Leather and imitation leather sport bags and general purpose trolley bags; Leather bags and wallets; Leather bags, suitcases and wallets; Leather briefcases; Leather cases for keys; Leather credit card cases; Leather credit card holder; Leather credit card wallets; Leather for furniture; Leather for harnesses; Leather handbags; Leather key cases; Leather key chains; Leather pouches; Leather purses; Leather shopping bags; Leather sold in bulk; Leather straps; Metal parts of umbrellas; Overnight suitcases; Patio umbrellas; Pocket wallets; Pouches made from imitation leather; Purses and wallets; Raw skins; Reins; Sack packs, namely, drawstring bags used as backpacks; Skins and hides; Small backpacks; Small suitcases; Straps for carrying cases; Straps for handbags; Straps for luggage; Suitcase handles; Suitcases; Table umbrellas; Trunks and suitcases; Umbrella bases; Umbrella covers; Umbrella frames; Umbrella handles; Umbrella rings; Umbrellas; Umbrellas and parasols; Umbrellas and their parts; Umbrellas for children; Walking canes; Wallets; Wallets; Wallets and wallet inserts; Wallets including card holders; Wallets made of leather or other materials; Wallets with card compartments; Wallets, not of precious metal; Whips; Worked or semi-worked hides and other leather; Wrist or ankle mounted wallets; 001; 002; 003; 022; 041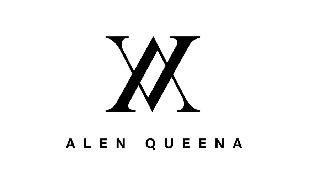 Status
Registration cancelled because registrant did not file an acceptable declaration under Section 8. To view all documents in this file, click on the Trademark Document Retrieval link at the top of this page.
Last Updated: 7 months, 1 week ago
Show Interactive Timeline
| Filing Date | # | Docket Text |
| --- | --- | --- |