QX80S
85804204
|

Trademark
Interested in this case?
Request a Demo
Track this case, and find millions of cases like it, let us show you how.
Registration No.
5,075,955
Class
Motor vehicles, namely, automobiles, sport utility vehicles, crossover utility vehicles, electric land vehicles, and structural parts therefor; License plate frames; 019; 021; 023; 031; 035; 044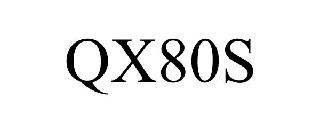 Status
Registered. The registration date is used to determine when post-registration maintenance documents are due.
Last Updated: 1 year, 7 months ago
Show Interactive Timeline
| Filing Date | # | Docket Text |
| --- | --- | --- |