THE PLACE FOR INNER FITNESS
85806148
|

Trademark
Interested in this case?
Request a Demo
Track this case, and find millions of cases like it, let us show you how.
Registration No.
4,423,116
Class
Meditation training; Yoga instruction; Self-improvement courses in fields of life coach training, hypnosis training, self-improvement training, meditation training, and mindfulness training; Life coach services, namely, providing personal lifestyle coaching services in the field of personal fitness, mindfulness, spirituality, health and nutrition; Personal training, health and fitness counseling services for others, namely, personal fitness training counseling; performing non-medical physical fitness assessments and creating individualized exercise programs from the results; educational services, namely, providing educational seminars in the field of health and fitness; exercise instruction to individuals and groups in the home, office, outdoors, fitness facility and via the global computer network; 100; 101; 107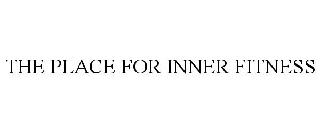 Status
Registration cancelled because registrant did not file an acceptable declaration under Section 8. To view all documents in this file, click on the Trademark Document Retrieval link at the top of this page.
Last Updated: 10 months ago
| Filing Date | # | Docket Text |
| --- | --- | --- |