INFLAGESIC
85806655
|

Trademark
Interested in this case?
Request a Demo
Track this case, and find millions of cases like it, let us show you how.
Registration No.
5,027,376
Class
Pharmaceutical preparations for topical gels and ointments for transdermal delivery of analgesics, anti-inflammatory agents, antineoplastic agents, muscle relaxants, anaesthetic agents, peptides, proteins, growth factors, hormones, substance P antagonists, antifungal compounds, antiviral compounds, antibacterial compounds, antiobesity drugs, homeopathic agents, antianginal compounds, hair growth stimulators or retardants, nutrients, and antimetabolites; 006; 018; 044; 046; 051; 052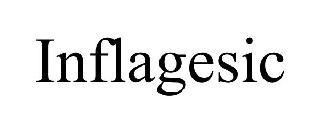 Status
Registered. The registration date is used to determine when post-registration maintenance documents are due.
Last Updated: 5 months, 2 weeks ago
| Filing Date | # | Docket Text |
| --- | --- | --- |