TAM SEARCH BY PRICE
85882920
|

Trademark
Interested in this case?
Request a Demo
Track this case, and find millions of cases like it, let us show you how.
Examining Attorney
AMY C KEAN
Class
Transportation of persons, property and mail by air; providing travel information regarding air fare rates; airline transportation services, namely, passenger check-in services in the nature of in-person check-in and a website featuring passenger check-in services, online booking of air fares, travel passenger assistance services, namely, checking of baggage, making reservations and bookings for transportation; loading and unloading of cargo, storage of cargo; 100; 105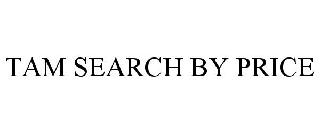 Status
Abandoned because no Statement of Use or Extension Request timely filed after Notice of Allowance was issued. To view all documents in this file, click on the Trademark Document Retrieval link at the top of this page.
Last Updated: 1 year, 8 months ago
Show Interactive Timeline
| Filing Date | # | Docket Text |
| --- | --- | --- |