LUCY B GOODE
85928529
|

Trademark
Interested in this case?
Request a Demo
Track this case, and find millions of cases like it, let us show you how.
Examining Attorney
LESLIE L RICHARDS
Class
Sauces; seasonings; spices; spice rubs; condiments, namely, hot sauces, pepper sauce, BBQ sauce, cocktail sauce, tartar sauce, mustard, hot mustard, steak sauce, catsup, hot catsup, salsa, salad dressings and relishes; roux, namely, thickening agent used in cooking; flour, corn meal, pancake mix, fried vegetable coating mixes, hush puppy mix, corn fritters mix, cornbread mix, cornbread dressing mix, biscuit mix, grits, fried chicken batter mix, catfish batter mix, fish batter mix, shrimp and crab boil, fried shrimp batter mix; bakery goods; mixes for bakery goods; sugar, rice, tapioca; bread, pastry and confectionary made of sugar; chocolate; candy; chewing gum; coffee; tea; cocoa; iced tea, prepared coffee based beverages; ice cream, ice milk and frozen yogurt; 046; 045; 046; 048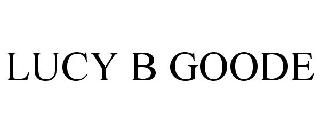 Status
Abandoned because no Statement of Use or Extension Request timely filed after Notice of Allowance was issued. To view all documents in this file, click on the Trademark Document Retrieval link at the top of this page.
Last Updated: 1 year, 4 months ago
Show Interactive Timeline
| Filing Date | # | Docket Text |
| --- | --- | --- |