EINDUCTION
85928576
|

Trademark
Interested in this case?
Request a Demo
Track this case, and find millions of cases like it, let us show you how.
Registration No.
4,526,972
Class
COMPUTERIZED MAIL TRACKING SERVICES, AND PROVIDING RELATED INFORMATION CONCERNING MAIL ITEMS ALLOWING THE ELECTRONIC ACCEPTANCE OF DATA FROM CUSTOMERS TO STREAMLINE THE ACCEPTANCE AND VERIFICATION OF MAIL VIA A GLOBAL COMPUTER INFORMATION NETWORK FOR BUSINESS PURPOSES; 100; 101; 102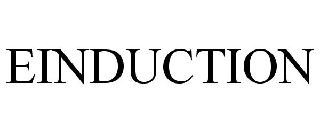 Status
A Sections 8 and 15 combined declaration has been accepted and acknowledged.
Last Updated: 9 months, 3 weeks ago
Show Interactive Timeline
| Filing Date | # | Docket Text |
| --- | --- | --- |