PREDICTIVE ADVERTISING
85928733
|

Trademark
Interested in this case?
Request a Demo
Track this case, and find millions of cases like it, let us show you how.
Examining Attorney
WON KYUNG WENDY JUN
Class
advertising services, namely, placement and dissemination of advertising for others via an on-line communications network; business marketing, promotions, and advertising consulting services; providing advertising campaign management services in the nature of tracking, analyzing, and reporting on consumer data, demographics, and consumer behavioral information, computer network use and users for business purposes, and consumer responses to advertisements and promotional materials; management and compilation of computerized databases, namely, creating and managing customer lists and customer data in a computer database for others; conducting market research and consumer research; advertising and advertisement services; advertising by transmission of online publicity for third parties through electronic communications networks; advertising via electronic media and specifically the internet; dissemination of advertising for others via the internet; mediation of advertising; services to determine the audience affected by advertisements; 100; 101; 102; 100; 101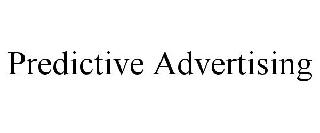 Status
Abandoned because the applicant failed to respond or filed a late response to an Office action. To view all documents in this file, click on the Trademark Document Retrieval link at the top of this page.
Last Updated: 1 year, 8 months ago
Show Interactive Timeline
| Filing Date | # | Docket Text |
| --- | --- | --- |