REALIZING THE CLINICAL PROMISE OF GENOMICS
85928932
|

Trademark
Interested in this case?
Request a Demo
Track this case, and find millions of cases like it, let us show you how.
Registration No.
4,550,342
Class
Providing personalized healthcare and medical information, namely, providing medical information and reports that will enable doctors and clinicians to select and recommend the appropriate drug and dosage levels for patients through the use of data obtained through personalized pharmacogenetic testing and bioinformatics analysis; and consultation services related thereto; medical testing services for diagnostic and treatment purposes, namely, providing medical tests that measure, analyze and interpret genes of patients, environmental, and other factors to predict which drugs and/or treatment programs have the best opportunity for positive outcomes for patients, personalize medication selection and treatment options and choices for patients, identify potentially harmful drug interactions and calculate drug dosage adjustments for patients; providing medical information to patients and medical professionals in the form of reports for the foregoing medical testing services; 100; 101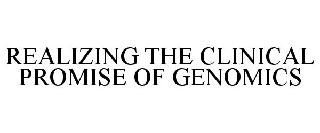 Status
Registration cancelled because registrant did not file an acceptable declaration under Section 8. To view all documents in this file, click on the Trademark Document Retrieval link at the top of this page.
Last Updated: 6 months, 1 week ago
Show Interactive Timeline
| Filing Date | # | Docket Text |
| --- | --- | --- |