SILVERSMITHS
85928956
|

Trademark
Interested in this case?
Request a Demo
Track this case, and find millions of cases like it, let us show you how.
Examining Attorney
CHRISTINA SOBRAL
Class
Cases for eyeglasses and sunglasses; Cases for spectacles and sunglasses; Chains for spectacles and for sunglasses; Eyewear, namely, sunglasses, eyeglasses and ophthalmic frames and cases therefor; Eyewear, namely, Eyewear Accessories; Frames for spectacles and sunglasses; Lenses for sunglasses; Nose guards which can be worn by attachment to eyewear such as sunglasses and ski goggles; Spectacles and sunglasses; Sunglass chains and cords; Sunglass lenses; Sunglasses; Sunglasses and spectacles; 021; 023; 026; 036; 038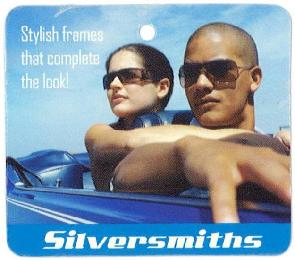 Status
Abandoned because the applicant failed to respond or filed a late response to an Office action. To view all documents in this file, click on the Trademark Document Retrieval link at the top of this page.
Last Updated: 1 year, 8 months ago
Show Interactive Timeline
| Filing Date | # | Docket Text |
| --- | --- | --- |