IACHIEVE SYSTEM
85929504
|

Trademark
Interested in this case?
Request a Demo
Track this case, and find millions of cases like it, let us show you how.
Examining Attorney
SHAUNIA P CARLYLE
Class
Creative agency services, namely, providing marketing, communications programs and public relations services for independent sales associates which they can use to build and market their individual businesses, namely, providing business cards and stationery, marketing brochures, posters, one-sheet/fliers, and manuals, website and social media sites, radio and television advertisements, smartphone apps and multimedia, and media relations including press releases, press kits and articles; independent sales representative services in the field of financial services marketing; business development services, namely, assisting others in starting, running and building a business, by providing business opportunity systems manuals, membership agreements, sales agreements, compensation grids, and business rules and procedures; trade show management services, namely arranging for location, staging, speakers, entertainment and multimedia materials and providing for airfare credits and meals for attendees; Providing business operation, business administration and office functions for independent contractor's businesses, namely, providing human resource consulting services, accounting services, licensing administration services, advertising commission services in the promotion of products offered by carrier partners, management of customer service and response services; 100; 101; 102; 100; 101; 102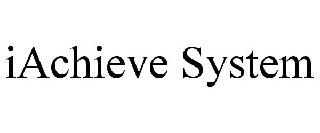 Status
Abandoned because the applicant failed to respond or filed a late response to an Office action. To view all documents in this file, click on the Trademark Document Retrieval link at the top of this page.
Last Updated: 1 year, 8 months ago
Show Interactive Timeline
| Filing Date | # | Docket Text |
| --- | --- | --- |