SELL 2 GIVE
85929714
|

Trademark
Interested in this case?
Request a Demo
Track this case, and find millions of cases like it, let us show you how.
Examining Attorney
ELLEN J PERKINS
Class
Aerated fruit juices; Aerated water; Bottled artesian water; Bottled drinking water; Carbonated waters; Concentrates and powders used in the preparation of energy drinks and fruit-flavored beverages; Drinking water with vitamins; Energy drinks; Flavored bottled water; Flavored enhanced water; Flavored waters; Frozen fruit beverages; Fruit beverages; Fruit flavored soft drinks; Fruit juice; Fruit juice concentrates; Fruit-flavored beverages; Mixed fruit juice; Non-alcoholic beverages with tea flavor; Non-alcoholic beverages, namely, carbonated beverages; Non-alcoholic fruit juice beverages; Purified bottled drinking water; Seltzer water; Smoothies; Smoothies containing grains and oats; Soda water; Soft drinks; Sports drinks; Sports drinks containing electrolytes; Vegetable drinks; 045; 046; 048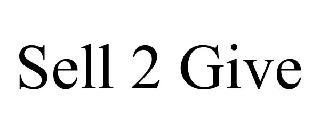 Status
Abandoned because no Statement of Use or Extension Request timely filed after Notice of Allowance was issued. To view all documents in this file, click on the Trademark Document Retrieval link at the top of this page.
Last Updated: 1 year, 4 months ago
Show Interactive Timeline
| Filing Date | # | Docket Text |
| --- | --- | --- |