SUGARCANE BAY
85942532
|

Trademark
Interested in this case?
Request a Demo
Track this case, and find millions of cases like it, let us show you how.
Examining Attorney
FRANK J LATTUCA
Class
Amusement arcades; Arranging and conducting athletic competitions; Arranging for ticket reservations for shows and other entertainment events; Conducting and providing facilities for special events featuring casino and gaming contests and tournaments; Entertainment in the nature of casino services, and live performances featuring musicians, singers, dancers, actors, acrobats, comedians and prerecorded music and video; Health club services, namely, providing instruction and equipment in the field of physical exercise; Night clubs; Providing casino services featuring a casino players rewards program; Providing facilities for recreation activities; Providing swimming pools; Special event planning for social entertainment purposes; 100; 101; 107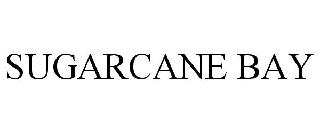 Status
Abandoned because no Statement of Use or Extension Request timely filed after Notice of Allowance was issued. To view all documents in this file, click on the Trademark Document Retrieval link at the top of this page.
Last Updated: 3 weeks, 3 days ago
| Filing Date | # | Docket Text |
| --- | --- | --- |