AODUKE
87911166
|

Trademark
Interested in this case?
Request a Demo
Track this case, and find millions of cases like it, let us show you how.
Examining Attorney
DAVID HOWARD ALESKOW
Interlocutory Attorney
YONG OH (RICHARD) KIM
Class
Battery chargers for mobile phones; Cases for mobile phones; Data cables; External computer hard drives; In-car telephone handset cradles; Personal stereos; Stands adapted for mobile phones; Stands adapted for laptop, tablet, computers; USB hubs; Wireless chargers; 021; 023; 026; 036; 038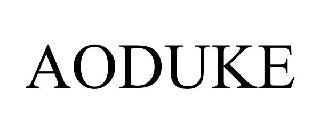 Status
Abandoned after an inter partes decision by the Trademark Trial and Appeal Board. For further information, see TTABVUE on the Trademark Trial and Appeal Board web page.
Last Updated: 2 years, 11 months ago
Show Interactive Timeline
| Filing Date | # | Docket Text |
| --- | --- | --- |