DUUKER
87950189
|

Trademark
Interested in this case?
Request a Demo
Track this case, and find millions of cases like it, let us show you how.
Examining Attorney
CODY S STRICKLAND
Interlocutory Attorney
MARY CATHERINE FAINT
Class
Baby nursers; Electric massage apparatus for household use; Electric massage appliances, namely, electric vibrating massager; Gloves for massage; Hip kits comprising hand-operated apparatus for performing self-care activities without bending at the hip; Lactation massage bars; Love dolls; Massage apparatus; Sex toys; Skin care analyzers and light therapy equipment, namely, a black-light blue lamp unit for use in identification of a variety of skin conditions; Vibromassage apparatus; 026; 039; 044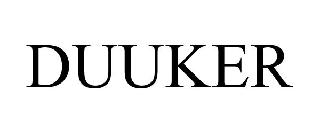 Status
Abandoned after an inter partes decision by the Trademark Trial and Appeal Board. For further information, see TTABVUE on the Trademark Trial and Appeal Board web page.
Last Updated: 2 years, 7 months ago
Show Interactive Timeline
| Filing Date | # | Docket Text |
| --- | --- | --- |