LDYLLIC&U
90036471
|

Trademark
Interested in this case?
Request a Demo
Track this case, and find millions of cases like it, let us show you how.
Class
Briefcases; Handbags; Pocketbooks; Portmanteaus; Satchels; Umbrellas; All-purpose carrying bags for use by children, campers; Athletic bags; Back packs; Garment bags for travel; Garments for pets; Leather leashes; Make-up bags sold empty; Pouch baby carriers; Pouches for holding make-up, keys and other personal items; Suitcases with wheels; Travelling trunks; Waist pouches; Wallets; Wheeled shopping bags; Wristlet bags; 001; 002; 003; 022; 041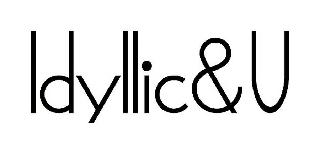 Status
New application will be assigned to an examining attorney approximately 3 months after filing date.
Last Updated: 2 years, 6 months ago
Show Interactive Timeline
| Filing Date | # | Docket Text |
| --- | --- | --- |