OPOLIA
90120019
|

Trademark
Interested in this case?
Request a Demo
Track this case, and find millions of cases like it, let us show you how.
Class
Draperies; Bath gloves; Bed linen and table linen; Bed pads; Bed sheets; Bed sheets, fitted bed sheet covers, bed flat sheets, and pillow cases used in the bedding, health care, home-health care and nursing home industries made of biodegradable film created from renewable bio-polymer resources; Bed spreads; Blankets for outdoor use; Cotton fabric; Cotton fabrics; Crib bumper pads; Curtains and towels; Lap rugs; Liners adapted to sleeping bags for camping; Mosquito nets; Natural and synthetic fabrics and textiles, namely, cotton, silk, polyester and nylon fabrics; Pet blankets; Pillow covers; Sleeping bag liners; Sleeping bags; Sleeping bags for babies; Sleeping bags for camping; Travelling rugs; Upholstery fabrics; Woollen fabric; 042; 050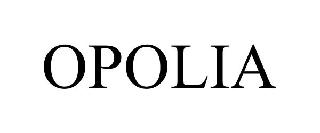 Status
New application will be assigned to an examining attorney approximately 3 months after filing date.
Last Updated: 2 years, 2 months ago
Show Interactive Timeline
| Filing Date | # | Docket Text |
| --- | --- | --- |