RADIANT THORNS
90123111
|

Trademark
Interested in this case?
Request a Demo
Track this case, and find millions of cases like it, let us show you how.
Class
Art pictures on canvas; Art prints; Blank journal books; Blank journals; Graphic art prints; Original art pictures on canvas; 002; 005; 022; 023; 029; 037; 038; 050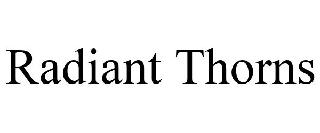 Status
New application will be assigned to an examining attorney approximately 3 months after filing date.
Last Updated: 2 years, 2 months ago
Show Interactive Timeline
| Filing Date | # | Docket Text |
| --- | --- | --- |