ANTI-INFLAMMATORY LIFESTYLE
97248751
|

Trademark
Interested in this case?
Request a Demo
Track this case, and find millions of cases like it, let us show you how.
Class
Cosmetics, make up; moisturisers; beauty care preparations; body care preparations; essential oils for personal use; preparations and products for removing make-up; Emollients; lotions, creams and conditioners for the face, hands and body; beauty masks; abrasive cloth; abrasive paper; abrasives; adhesives for affixing false hair; adhesives for cosmetic purposes; after-shave lotions; aloe vera preparations for cosmetic purposes; Exfoliating scrubs for cosmetic purposes; alum stones; antiperspirants; aromatics; astringents for cosmetic purposes; balms other than for medical purposes; Skin cleansers; Cosmetics containing hyaluronic acid; bath salts, not for medical purposes; baths (cosmetic preparations for-); bleaching preparations for cosmetic purposes; breath freshening sprays; breath freshening strips; cleansing milk for toilet purposes; colorants for toilet purposes; color-removing preparations; cosmetic kits; cosmetic preparations for slimming purposes; cosmetics for animals; cotton sticks for cosmetic purposes; cotton wool for cosmetic purposes; creams (cosmetic-); creams (skin whitening-); dental bleaching gels; deodorants for human beings or for animals; depilatories; depilatory preparations; douching preparations for personal sanitary or deodorant purposes; dry shampoos; dyes (cosmetic-); eau de cologne; emery; essential oils; extracts of flowers; eyelashes (adhesives for affixing false-); eyelashes (cosmetic preparations for-); false eyelashes; false nails; flower perfumes (bases for-); greases for cosmetic purposes; hair colorants; hair dyes; hair lotions; hair spray; hair waving preparations; hydrogen peroxide for cosmetic purposes; incense; javelle water; joss sticks; lavender water; lotions for cosmetic purposes; make-up preparations; make-up removing preparations; massage gels other than for medical purposes; nail care preparations; nail varnish; neutralizers for permanent waving; oils for cosmetic purposes; oils for perfumes and scents; oils for toilet purposes; perfumery; perfumes; petroleum jelly for cosmetic purposes; polishes (denture-); pomades for cosmetic purposes; pumice stone; shampoos; shaving preparations; skin care (cosmetic preparations for-); skin whitening creams; sunscreen preparations; sun-tanning preparations; talcum powder, for toilet use; tissues impregnated with cosmetic lotions; toilet water; toiletries; transfers (decorative-) for cosmetic purposes; varnish-removing preparations; waving preparations for the hair; wax (depilatory-); Cosmetics for protecting the skin from sunburn; Cosmetic preparations for skin firming; Wrinkle-minimizing cosmetic preparations for topical facial use; Preparations for sun protection; Skin texturizers; Cleansing creams; Preparations for cleansing the skin; Anti-aging skincare preparations; Skin and eye care preparations; Skincare cosmetics; Serums for cosmetic purposes; Toiletry preparations; 001; 004; 006; 050; 051; 052; 005; 006; 018; 044; 046; 051; 052; 100; 101; 102; 100; 101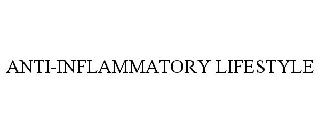 Status
New application will be assigned to an examining attorney approximately 6 months after filing date.
Last Updated: 9 months, 2 weeks ago
Show Interactive Timeline
| Filing Date | # | Docket Text |
| --- | --- | --- |